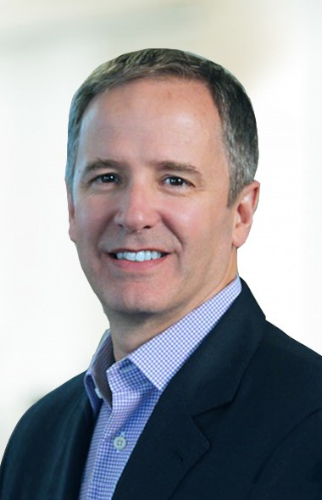 Pablo Cagnoni joined Rubius Therapeutics as Chief Executive Officer in June 2018. Over the course of Pablo's career as an oncologist and pharmaceutical executive, he has been committed to advancing the development of breakthrough treatments for people with cancer and other diseases. He has played a key role in the development, approval and commercialization of more than 20 life-changing treatments, including Afinitor®, Kyprolis® and Tarceva®.
Before joining Rubius, Pablo served as President and Chief Executive Officer of Tizona Therapeutics, a privately held biotech company focused on developing next generation immunotherapies for the treatment of cancer. He joined Tizona as the company's first employee and grew the organization to support the filing of its first Investigational New Drug application. Prior to Tizona, he served as President of Onyx Pharmaceuticals (acquired by Amgen), where he had global strategic oversight and accountability of the business from early product development to commercialization of the Onyx portfolio. Pablo joined Onyx in March 2013, as Executive Vice President, Global Research and Development and Technical Operations, and was named President in October 2013, when Onyx became an Amgen subsidiary. Previously, he was Senior Vice President and Global Head of Clinical Development at Novartis Oncology, where he was responsible for all clinical development, clinical operations, clinical pharmacology, and correlative sciences activities for the oncology development pipeline. From 2007 to 2009, Pablo was Senior Vice President and Chief Medical Officer at Allos Therapeutics (acquired by Spectrum Pharmaceuticals) and, prior to that, Chief Medical Officer of OSI Pharmaceuticals (acquired by Astellas).
Earlier in his career, he served as Assistant Professor of Medicine, University of Colorado Bone Marrow Transplant Program, where he cared for patients undergoing stem cell transplants. Pablo earned his medical degree from University Buenos Aires School of Medicine, and he completed his fellowship in Hematology and Oncology at the Mount Sinai Medical Center, New York and a fellowship in Stem Cell Transplantation at the University of Colorado Health Sciences Center.
He is a member of the Board of Directors for Fusion Pharmaceuticals, Repertoire Immune Medicines and Tizona Therapeutics. He serves on the Board of Trustees for the Bay Area Discovery Museum and is a member of the Council on Foreign Relations. He previously served as a board member for CRISPR Therapeutics, Harpoon Therapeutics and Tango Therapeutics and was Executive Chairman of Blade Therapeutics.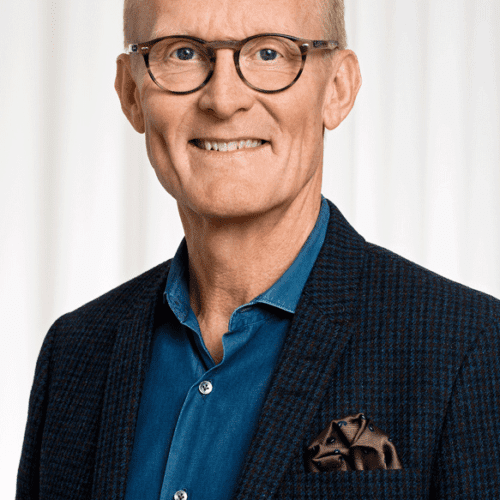 Partner of HealthCap. Prior to joining HealthCap in 2001, Dr. Christenson was with SEB Företagsinvest (the venture capital arm of SEB) to supervise its health care portfolio. He has senior management experience from Astra Pain Control as Project director and AstraZeneca as Global Product Director and member of the global therapy area management team of Pain & Inflammation. Dr. Christenson received his medical training at the Karolinska Institute and received his PhD in basic neuroscience in 1991. He served as a lecturer in neuroscience and also held a position as Assistant Dean at the Karolinska Institute Graduate School for two years. Dr. Christenson has four years of clinical specialist training in paediatrics and paediatric neurology.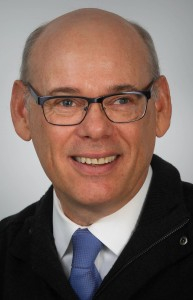 Mr. Gannon was most recently chief financial officer, senior vice president of finance and treasurer at Aptalis Pharma Inc., until it was acquired by Forest Laboratories Inc. Prior to joining Aptalis, Mr. Gannon served as chief financial officer for Cryocath Technologies Inc., which was acquired by Medtronic Inc. Prior to Cryocath, Mr. Gannon served as head of finance and administration of the research division of AstraZeneca Canada Inc. and chief financial officer of Mallinckrodt Medical Inc.'s Canadian operations. Mr. Gannon currently serves on the boards of directors and as chairman of the audit committees of Aerogen, enGene Inc., and LABORIE Medical Technologies, and on the board of directors and as a member of the audit committee of Xenon Pharmaceuticals. Previously, he served on the board of directors of Advanced Accelerator Applications SA. He received a bachelor of commerce from Concordia University in Montreal and completed the Executive Program at the Richard Ivey School of Business at the University of Western Ontario. Mr. Gannon is a Certified Public Accountant (CPA) and Chartered Accountant (CA).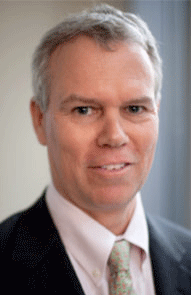 Mr. Gould is a Partner and Head of Venture/Growth Investments at Adams Street Partners, LLC. He invests in venture and growth-oriented companies with a focus on the healthcare space. Mr. Gould sits on the Boards of Directors of Aptinyx, Corvus Pharmaceuticals (NADSAQ: CRVS), Fusion Pharmaceuticals, LifeBond, Orbus Therapeutics, and Outpost Medicine. He is a Board Observer at Millendo. He is a former board member at CombiChem, INC Research, Incline Therapeutics, OncoMed (NADSAQ: OMED), and Proteus Digital Health. He is responsible for several other successful investments including Heartport, Jazz Pharmaceuticals, Naurex Pharmaceuticals, NxStage Medical, Pharmacyclics, Rempex Pharmaceuticals, Revivant, Spinal Dynamics and Vivant Medical.
Before joining in Adams Street in 1994, Mr. Gould was with Trinity Ventures, Ltd. and spent five years as a management consultant, including experience with the Boston Consulting Group, an international strategy consulting firm. He also has experience as a founder and executive in two successful entrepreneurial companies.
Terry is a graduate of Dartmouth College, BA and Stanford University Graduate School of Business, MBA.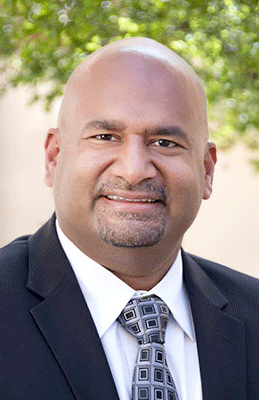 Dr. Khuntia is a board-certified radiation oncologist who serves as the SVP and Chief Medical Officer at Varian Medical Systems. Over the past 5 years, Dr. Khuntia has expanded his team with global responsibilities over all aspects requiring clinical expertise, including but not limited to regulatory, research, education, product support, mergers and acquisitions. In addition to his responsibilities at Varian, he continues to hold a part time clinical practice in Radiation Oncology in the Bay Area where he has a special interest in advanced radiation technologies, central nervous system tumors, head and neck cancer, and lung cancer. He continues to remain academically active while co-chairing multiple cooperative group trials and also serving as an examiner for the American Board of Radiology. Dr. Khuntia holds an undergraduate and medical school degree both from the University of Illinois and has completed his residency in Radiation Oncology at the Cleveland Clinic. Prior to moving to the Bay Area, he was an Associate Professor at the University of Wisconsin where he served multiple leadership roles including Residency Director, Director of Radiation Oncology Outreach, and Course Director of Oncology for the Medical School. Dr. Khuntia is considered an expert in brain tumors, head and neck cancer and lung cancer and has published over 100 articles, book chapters, and abstracts. In his free time, Dr. Khuntia enjoys playing tennis, fishing, hunting, and spending time with his two children, wife and dog.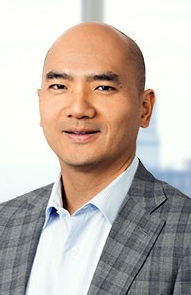 Chau Q. Khuong is a Partner on the private equity team. Over his venture capital career, Mr Khuong has invested in drugs and therapeutic devices across a range of disease areas from oncology to infectious diseases to ophthalmology. Prior to OrbiMed, he developed skills in start-up operations and business development at Veritas Medicine, Inc. and in basic immunology research at the Yale School of Medicine and Massachusetts General Hospital. Mr. Khuong holds a B.S. in molecular, cellular and developmental biology and M.P.H. with concentration in infectious disease, both from Yale University.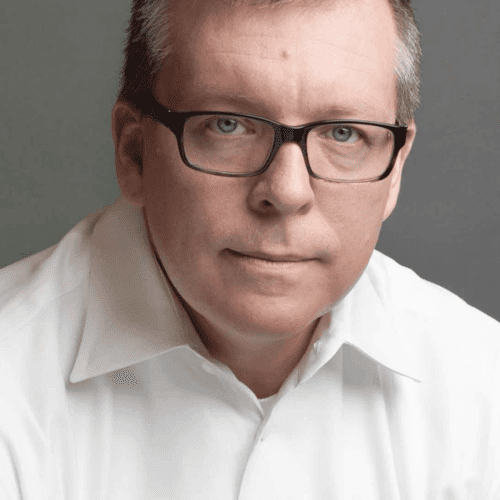 Mr. Lamb is co-Founder and Managing Director of Genesys Capital. He brings a unique experience base, blending skills in both the commercial and technical side of biotechnology. Since co-founding Genesys Capital in 2000, Mr. Lamb has been instrumental in raising over million in venture capital funds, and has been involved in deploying over million in 28 investments. He currently serves on the Boards of Affinium Pharmaceuticals Inc., Profound Medical Inc. and the Centre for Probe Development and Commercialization at McMaster University. He has served on the Board of Ionalytics Corporation (acquired by Thermo Electron Corp.), Millenium Biologix (acquired by Medtronic) and was Chairman of the Board of DELEX Therapeutics Inc. when it was sold to YM BioSciences. Mr. Lamb works closely with Genesys investee companies to strategically position the companies to build value for shareholders.
Prior to co-founding Genesys Capital, Mr. Lamb was an Investment Manager with MDS Capital Corp. He is a frequently invited speaker at biotechnology industry conferences and was a judge for the BioNorth Top 10 Canadian Life Sciences Companies contest from 2000 to 2008.
Mr. Lamb graduated from McMaster University, Faculty of Health Sciences, with an M.S. in Molecular Neurobiology and also holds an MBA from Queen's University.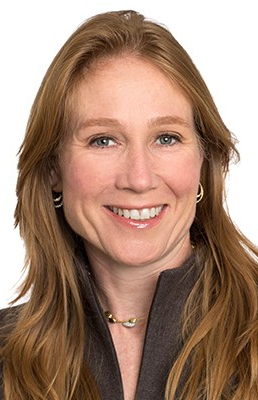 Heather Preston MD joined Pivotal in 2018 and brings 30 years of healthcare experience. Most recently she was a Firm Partner and Managing Director at TPG Biotech and she is currently a Senior Advisor to TPG. Prior to joining TPG in 2005, Dr. Preston spent two years investing with JP Morgan Partners and she was also an Entrepreneur-in-Residence with New Enterprise Associates. Prior to becoming a venture capital investor, Heather spent five years at McKinsey & Co. in New York, where she was a leader of their pharmaceutical and medical products consulting practice. She advised large pharmaceutical companies and biotechnology companies on critical strategic issues such as R&D portfolio prioritization, M&A opportunities, new technology acquisitions, new product launches and product growth strategies.
Heather currently serves on the board of directors of Oxford Biomedica (LSE:OXB); Alder BioPharmaceuticals (NASDAQ:ALDR); Otonomy, Inc. (NASDAQ:OTIC); Entasis Therapeutics (NASDAQ:ETTX), Unchained Labs, Azura Opthalmics, Fusion Pharmaceuticals and Karuna Therapeutics. She is an observer on the board of Avalyn Pharmaceuticals. She has previously served on multiple boards including Albireo (NASDAQ:ALBO), Aptalis Pharma (acquired by Forest Labs in 2014), and Elevation Pharmaceuticals (acquired by Sunovion in 2012). She was responsible for TPG Biotech's investment in Par Pharmaceuticals (acquired by Endo Pharmaceuticals in 2015).
Heather has an undergraduate degree in biochemistry from the University of London and a medical degree from the University of Oxford. She completed a post-doctoral fellowship in molecular biology at the Dana Farber Cancer Institute, Harvard University and trained in Internal Medicine at the Massachusetts General Hospital, Harvard and sub-specialized in Gastroenterology and Hepatology at UCSF. During her academic medical career, she was the recipient of a Fulbright Scholarship, a Fulbright Cancer Research Scholarship, a Harlech Scholarship and a Science and Engineering Research Council Post-doctoral Fellowship Award. Dr. Preston also serves on the Board of Trustees for the Harvard Discovery Council, the Fine Arts Museums of San Francisco, Saint Luke's School and the Harlech Scholarship Foundation.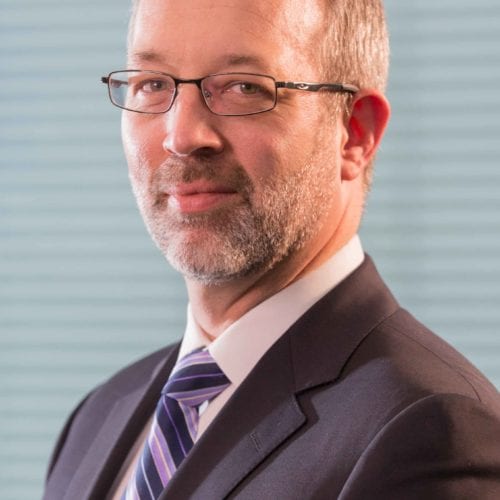 Dr. Valliant is Founder and Chief Executive Officer of Fusion Pharmaceuticals. Dr. Valliant has been instrumental in securing both investment and scientific and medical collaborations with the industrial and academic partners of Fusion.
Prior to Fusion, Dr. Valliant founded the Centre for Probe Development and Commercialization (CPDC), a radiopharmaceutical research and development centre of excellence established in 2008 through funding from the Federal and Provincial governments, industry and academic partners. The CPDC is focused on discovering, developing and distributing the next generation of molecular imaging probes. The CPDC also plays an important role in Canada's health care system, manufacturing and delivering a reliable, daily supply of imaging probes to hospitals and clinics nationally and internationally.
Dr. Valliant is also a Professor in the Department of Chemistry and Chemical Biology at McMaster University. His current research focuses on developing new radiolabeling methods and compound discovery strategies to create clinically relevant molecular imaging probes and therapeutic radiopharmaceuticals.
In 2009, Dr. Valliant was selected as one of Canada's Top 40, Under 40, a distinction that recognizes his work at CPDC and McMaster University to advance molecular imaging probe technologies, improve patient care and spur economic growth through commercialization of Canadian technologies. In 2015, he received the Brockhouse Canada Prize for Interdisciplinary Research in Science and Engineering from NSERC, recognizing his contribution to a team of researchers from physics, chemistry and nuclear medicine, who developed breakthrough technology that uses hospital-based cyclotrons to produce critical medical isotopes.
Dr. Valliant completed his PhD at McMaster University, and followed with a post-doctoral fellowship under the joint supervision of professors Alun G. Jones (Harvard) and Alan Davison (MIT).