THE FUSION PIPELINE
Diversified pipeline of radiopharmaceuticals in development to address unmet needs in cancer
The Fusion Pipeline
Fusion's lead program, FPI-2265, is evaluating 225Ac-PSMA I&T, a small molecule targeting PSMA expressed in prostate cancers. The alpha-emitting radiopharmaceutical is being evaluated in the Phase 2 TATCIST trial. The TATCIST trial is designed to evaluate patients with metastatic castration resistant prostate cancer (mCRPC) with progressive disease, including patients who are naïve to PSMA-targeted radiopharmaceuticals and those who have been pre-treated with 177Lu-based PSMA radiopharmaceuticals such as PLUVICTO™.
The first human trial of [225Ac]-FPI-1434 is actively recruiting. For more information or questions about trial eligibility, please contact Fusion.
Contact Us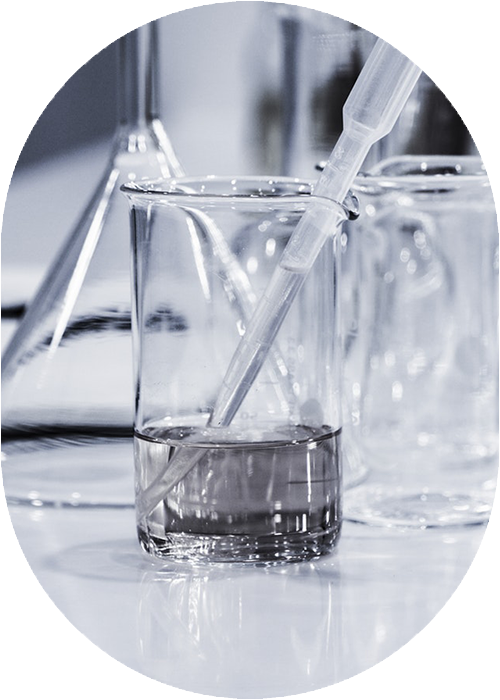 [225Ac]-FPI-1434 is engineered to deliver alpha particles to cancer cells. The drug was created by combining an antibody for an established cancer biomarker, IGF-1R, with our Fast-Clear™ linker technology to create a Targeted Alpha Therapy that has the potential to be used across multiple tumor types. IGF-1R is a well-established tumor target found on numerous types of cancer cells. We rely on IGF-1R simply as a way to identify and target the tumor to deliver our alpha emitting payload.
View Clinical Trial
FPI-2059 is a small molecule radioconjugate in development as a targeted alpha therapy for various solid tumors. The molecule targets neurotensin receptor 1 (NTSR1), a promising target for cancer treatment, that is overexpressed in multiple solid tumors. FPI-2059 combines Ipsen's IPN-1087, which Fusion acquired in 2021, with actinium-225. IPN-1087 was previously in Phase 1 clinical development as a lutetium-177-based radiopharmaceutical for pancreatic ductal adenocarcinoma, colorectal cancer and gastric cancers expressing NTSR1.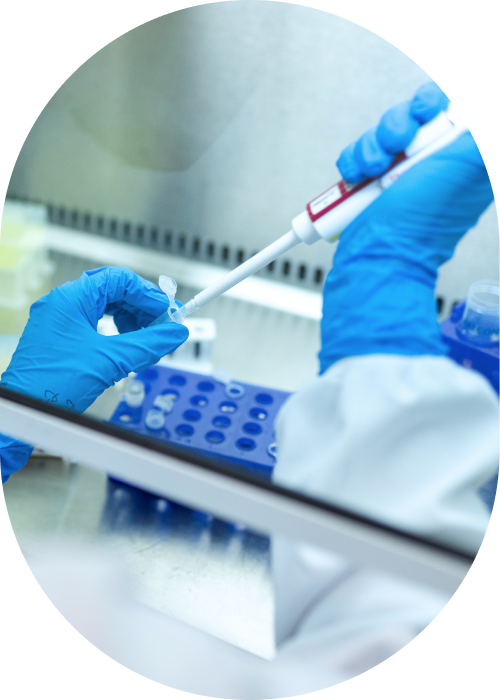 Fusion is currently conducting a Phase 1, non-randomized, multi-center, open-label clinical trial in patients with solid tumors expressing IGF-1R to investigate the safety, tolerability and pharmacokinetics of FPI-1434 as well as to establish the maximum tolerated dose and potentially the recommended Phase 2 dose. FPI-1434 is a targeted alpha radioimmunoconjugate that consists of a humanized monoclonal antibody targeting the insulin-like growth factor-1 receptor 1 (IGF-1R), our Fast-Clear™ linker technology, a bifunctional chelate, and actinium-225 (225Ac).
As part of the screening process for the trial, all patients are administered a single injection of 185 megabecquerel, or MBq, of FPI-1547, the imaging analogue of FPI-1434 which contains 111In instead of 225Ac, and SPECT and planar imaging is used to evaluate tumor uptake of the imaging isotope. In accordance with the trial protocol, patients that meet predefined uptake and dosimetry criteria for FPI-1547 are advanced into the trial and administered a single dose of FPI-1434 within approximately fourteen days of receiving the imaging analogue.
Based on the mechanisms of action of FPI-1434 and data from preclinical studies, Fusion is also evaluating the combination potential of FPI-1434 with checkpoint inhibitors as well as DNA damage repair inhibitors (DDRi's), which include poly (ADP-ribose) polymerase, or PARP, inhibitors.
The first planned study is to evaluate FPI-1434 in combination with Merck's anti-PD-1 (programmed death receptor-1) therapy, KEYTRUDA® (pembrolizumab), in patients with solid tumors expressing IGF-1R.