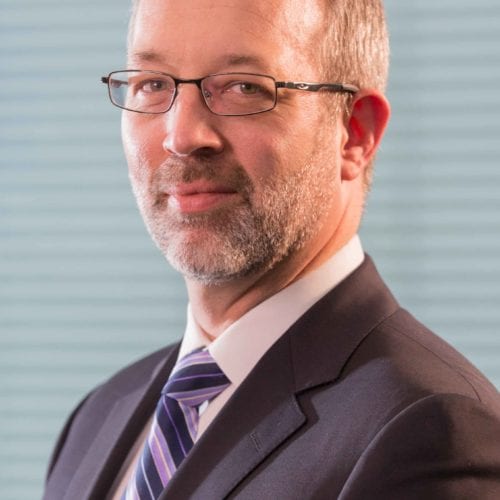 Dr. Valliant is Founder and Chief Executive Officer of Fusion Pharmaceuticals. Dr. Valliant has been instrumental in securing both investment and scientific and medical collaborations with the industrial and academic partners of Fusion.
Prior to Fusion, Dr. Valliant founded the Centre for Probe Development and Commercialization (CPDC), a radiopharmaceutical research and development centre of excellence established in 2008 through funding from the Federal and Provincial governments, industry and academic partners. The CPDC is focused on discovering, developing and distributing the next generation of molecular imaging probes. The CPDC also plays an important role in Canada's health care system, manufacturing and delivering a reliable, daily supply of imaging probes to hospitals and clinics nationally and internationally.
Dr. Valliant is also a Professor in the Department of Chemistry and Chemical Biology at McMaster University.
In 2009, Dr. Valliant was selected as one of Canada's Top 40, Under 40, a distinction that recognizes his work at CPDC and McMaster University to advance molecular imaging probe technologies, improve patient care and spur economic growth through the commercialization of Canadian technologies. In 2015, he received the Brockhouse Canada Prize for Interdisciplinary Research in Science and Engineering from NSERC, recognizing his contribution to a team of researchers from physics, chemistry and nuclear medicine, who developed a breakthrough technology that uses hospital-based cyclotrons to produce critical medical isotopes.
Dr. Valliant completed his PhD at McMaster University, and followed with a post-doctoral fellowship under the joint supervision of professors Alun G. Jones (Harvard) and Alan Davison (MIT).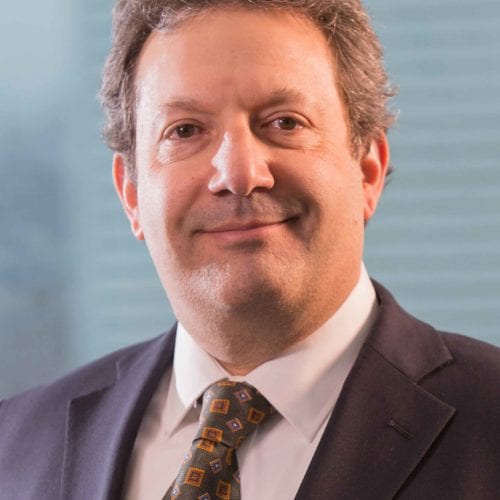 Dr. Burak has more than 20 years of pharmaceutical research and development experience in both biotechnology and large pharmaceutical companies. Before joining Fusion, he was Vice President of Development at Theracos Inc., where he was responsible for all research, clinical development and manufacturing activities for a company developing drugs to treat Type 2 diabetes. Previous positions include Vice President of Preclinical and Early Clinical Development at Rib-X Pharmaceuticals, Inc., a venture-funded antibiotic company, and Director of Drug Metabolism and Pharmacokinetics at Guilford Pharmaceuticals, Inc.
Dr. Burak's experience has focused on integrating discovery and development processes to accelerate the identification and development of new therapeutic agents. He has submitted 14 Investigational New Drug Applications (INDs) and has developed two approved products across multiple therapeutic areas including oncology, cardiovascular, antibiotics, diseases of the central and peripheral nervous system, anesthesia/sedation, diabetes, and wound healing.
Dr. Burak holds a PhD in Analytical Chemistry from Temple University and a BSc in Chemistry from Drexel University.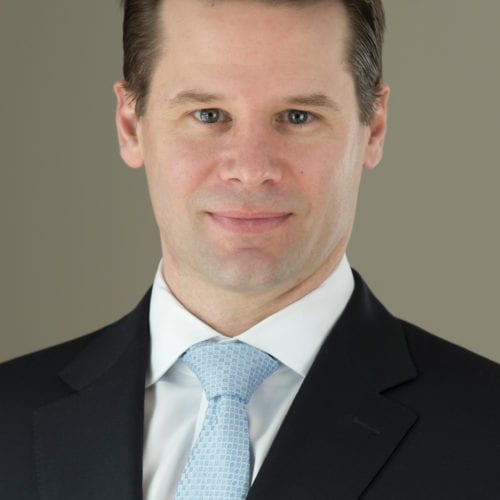 Mr. Crowley brings over 20 years of global finance and operational experience in the life sciences industry to Fusion. He most recently served as Executive Vice President and Chief Financial Officer of Merus, Inc., a publicly traded oncology company, where he led the execution of financial strategy and operations as well as investor relations activities. Prior to Merus, Mr. Crowley served as the Corporate Senior Vice President, Corporate Controller and Chief Accounting Officer of Charles River Laboratories, Inc. where he implemented a finance transformation initiative to restructure the finance operating model in support of an aggressive acquisition strategy. Previously, Mr. Crowley held senior corporate finance positions at Ironwood Pharmaceuticals, Inc., Vertex Pharmaceuticals, Inc., and Sunovion Pharmaceuticals, Inc., where he supported several commercial launches, financings, and business development transactions in rapidly growing companies. Mr. Crowley is a Certified Public Accountant and graduated Summa Cum Laude from Babson College with BS degrees in both Economics and Accountancy.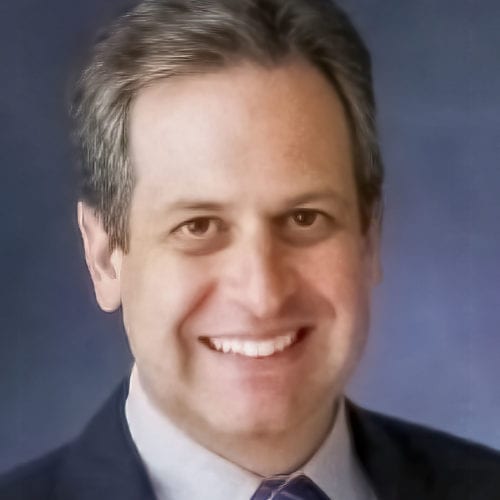 Dr. O'Leary brings to Fusion more than 20 years of oncology industry experience including roles within biotechnology companies such as ImmunoGen, Idera Pharmaceuticals, Array Biopharma, and Deciphera, and pharmaceutical companies including Takeda, Bayer and Pfizer. During his time at Takeda, Dr. O'Leary was a global project team leader for a late stage asset directing global strategy and regulatory approvals. At ImmunoGen, he was the CMO and was responsible for guiding the strategic direction and execution of all clinical programs, including antibody-drug conjugates. Prior to joining the biopharmaceutical industry, Dr. O'Leary was a medical reviewer with the U.S. Food and Drug Administration. Before that, he was a practicing oncologist in New York. Dr. O'Leary obtained his doctor of medicine degree from the State University of New York, Health Science Center at Brooklyn and completed a fellowship in oncology/hematology at New York University Medical Center.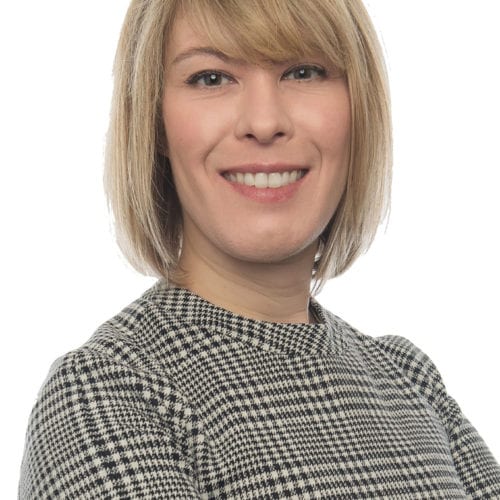 Dr. Ferreira brings a unique background of business strategy and radiopharmaceutical science to the Fusion Pharmaceuticals team. Prior to joining Fusion Pharmaceuticals, Dr. Ferreira was an Associate Partner at the global consulting firm McKinsey & Company where she was a leader in the Pharmaceutical Practice and the Healthcare Investing Service Line. During her time at McKinsey, Dr. Ferreira advised pharmaceutical and biotechnology companies on a range of topics include corporate strategy, innovation, portfolio optimization, acquisitions and in-licensing, and new product launch. She also advised private equity on investment opportunities in the healthcare and pharmaceutical space.
Previously, she was a Senior Development Officer in the R&D group of Nordion (division acquired by BWXT), a global leader in medical isotopes and radiopharmaceuticals. At Nordion, Dr. Ferreira lead research in diagnostic and therapeutic radiopharmaceuticals both internally and through numerous external collaborations with industry and academia. Active in the nuclear medicine community, Dr. Ferreira has held numerous elected positions with the Society of Nuclear Medicine and Molecular Imaging including President of the Radiopharmaceuticals Science Council and member of the House of Delegates.
Dr. Ferreira holds a PhD in radiochemistry and an MBA in strategic management for the University of British Columbia.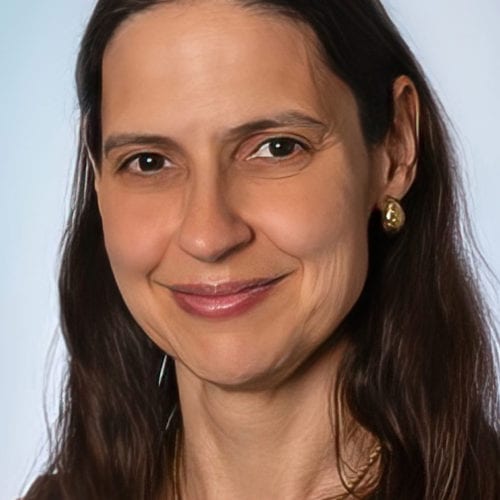 Ms. Stahl brings to Fusion a breadth of legal and operational experience within the biopharmaceutical industry. Prior to joining Fusion, Ms. Stahl held executive leadership roles at Tetraphase Pharmaceuticals, including chief business officer and general counsel. Before joining Tetraphase, Ms. Stahl was the senior vice president, general counsel of Idenix Pharmaceuticals. Ms. Stahl began her career with the law firm Wilmer Cutler Pickering Hale and Dorr LLP. Ms. Stahl holds a bachelor of arts from Providence College and a juris doctorate from Yale Law School.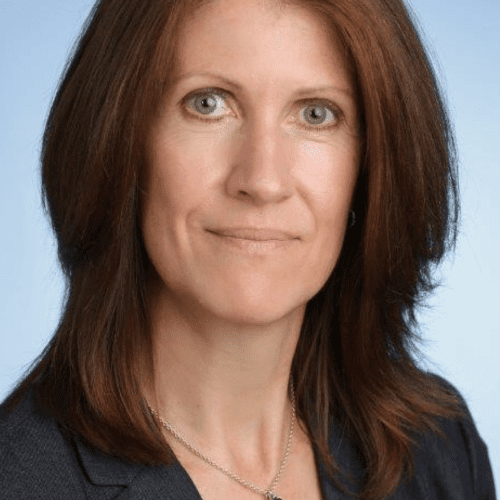 Prior to joining Fusion, Dr. Dussault was most recently global head of clinical biomarker strategy at EMD Serono, a subsidiary of Merck KGaA, where she oversaw clinical biomarker strategy for the entire portfolio. Prior to that, she was director of oncology research, tumor micro-environment and immuno-oncology at Bristol-Myers Squibb following her role as a director of oncology research for Merck and Amgen. Dr. Dussault holds Ph.D. and B.Sc. degrees from McGill University.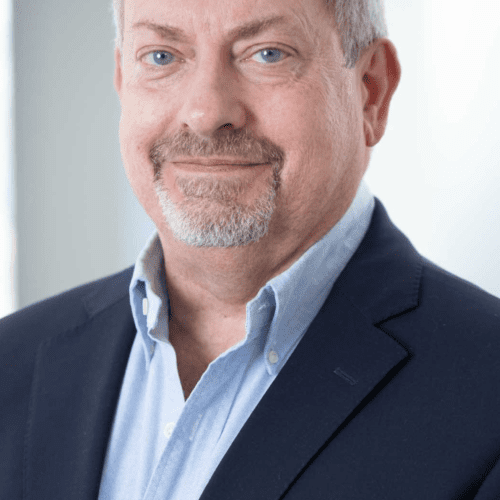 Dr. Paulus has over 30 years of experience in the pharmaceutical industry, including over 20 years specializing in Regulatory Affairs. Prior to joining Fusion, Dr. Paulus was Senior Vice President, Regulatory Affairs at Abeona Therapeutics. Prior to joining Abeona, he served as Vice President and Global Head of Regulatory Affairs at the clinical-stage immunotherapy company Hookipa Pharma. Previously, Dr. Paulus was Global Head of Regulatory Affairs for Advanced Accelerator Applications, a Novartis Company, where he secured orphan designations and product approvals for Gallium Ga68 dotatate and Lutetium Lu177 dotatate. Earlier in his career, Dr. Paulus served as Director of Regulatory Affairs for Pediatric Vaccines at GlaxoSmithKline and Senior Director of Regulatory Affairs for Biosimilar drug development at Dr. Reddy's. He also held roles of increasing responsibility at Organon, Elusys Therapeutics, and the Population Council. Dr. Paulus began his career as a laboratory technician at the Salk Institute manufacturing vaccines for the US Army and then managed a cell culture laboratory at Centocor and viral vaccine production at what is now Sanofi Pasteur. He was also Manager of Regulatory Affairs for MCM (Merck-Connaught-Merieux), developing novel combination pediatric vaccines. Dr. Paulus has BSc degrees in Biology and Biochemistry, an MSc in biology (parasitology) and a Ph.D. in public health.