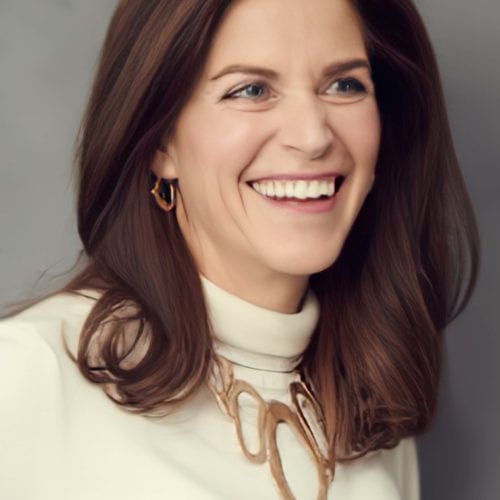 Ms. Duncan most recently served as the Chief Financial Officer of Intercept Pharmaceuticals Inc., a biopharmaceutical company, from 2009 to June 2016. Prior to Intercept, Ms. Duncan served as Chief Financial Officer of DOV Pharmaceutical, Inc., another biopharmaceutical company, from 2001 to 2006 and as its Chief Executive Officer and a member of its Board of Directors from 2007 to 2009.
Ms. Duncan currently serves on the Board of Directors, Audit Committee and Nominating and Corporate Governance Committee of Atea Pharmaceuticals, Inc. and Jounce Therapeutics, Inc. each a biopharmaceutical company. She also serves on the Boards of Directors and Audit Committees of Adaptimmune Therapeutics plc, ObsEva SA and Ovid Therapeutics, Inc., all biopharmaceutical companies.
Ms. Duncan holds an M.B.A. from the Wharton School of Business and a B.S. from Louisiana State University.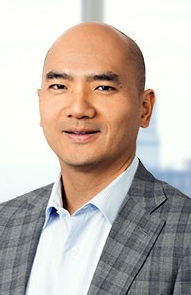 Chau Q. Khuong is a biotech entrepreneur and venture capital investor. He is currently General Partner and Senior Advisor at Catalio Capital Management. From 2003 until 2021, he worked at OrbiMed Advisors, a global healthcare-dedicated investment firm with over $15 billion in assets under management. At the time of his retirement from OrbiMed, Mr. Khuong was Partner and member of the investment committee for the OrbiMed venture capital funds. Over the past two decades, he was an active lead investor in innovative drug development and medical device enterprises across all stages and therapeutic areas including oncology, infectious diseases, ophthalmology, gene therapy and gene editing.
Mr. Khuong has served in a Board of Directors capacity of numerous public and private companies, including Arius Research (acquired by Roche), Durata (acquired by Actavis), Fusion Pharmaceuticals (NASDAQ: FUSN), Glaukos Medical (NYSE: GKOS), Intellia Pharmaceuticals (NASDAQ: NTLA), Intercept Pharmaceuticals (NASDAQ: ICPT), Inspire Medical Systems (NYSE: INSP), NextCure (NASDAQ: NXTC), Pieris (NASDAQ: PIRS), Rempex (acquired by Medicines Company), and ReViral. He holds a BS in molecular, cellular and developmental biology with a concentration in biotechnology and an MPH with a concentration in infectious diseases, both from Yale University.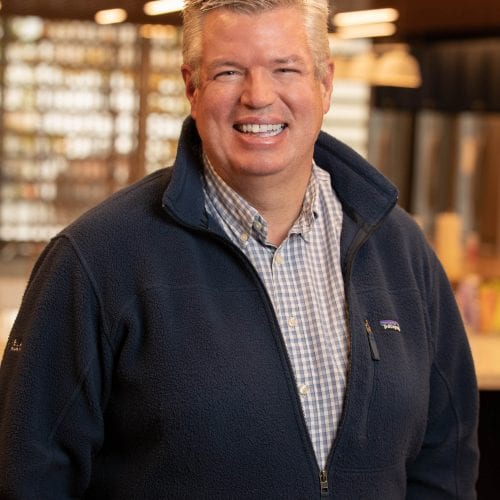 Dr. Bergstrom has served as Executive Vice President, Head of Research and Development at Relay Therapeutics, Inc., a clinical-stage precision medicine company deploying cutting-edge experimental and computational tools since 2018. He also currently serves as a board observer on the Cellectis S.A. Board of Directors. From 2014 to 2018, Dr. Bergstrom was Senior Vice President, Chief Medical Officer at Mersana Therapeutics, Inc., a clinical-stage biopharmaceutical company discovering and developing novel antibody-drug-conjugates for the treatment of cancer. Prior to Mersana, Dr. Bergstrom was Global Head of Translational and Experimental medicine at Sanofi Oncology and held roles of increasing responsibility in oncology translational medicine and early clinical development at Merck Research Laboratories.
Dr. Bergstrom holds an M.D. and a Ph.D. from the University of Washington, Seattle and a B.A. from the Johns Hopkins University.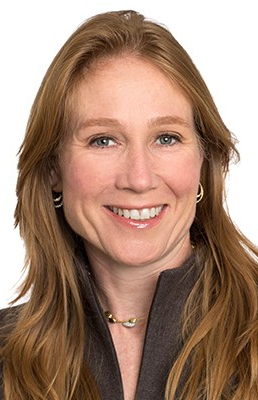 Dr. Preston joined Pivotal Bioventure Partners in 2018 and brings over 30 years of healthcare experience. Most recently she was a Firm Partner and Managing Director at TPG Biotech and she is currently a Senior Advisor to TPG. Prior to joining TPG in 2005, Dr. Preston spent two years investing with JP Morgan Partners and she was also an Entrepreneur-in-Residence with New Enterprise Associates. Prior to becoming a venture capital investor, Dr. Preston spent five years at McKinsey & Co. in New York, where she was a leader of their pharmaceutical and medical products consulting practice where she advised pharmaceutical and biotechnology companies on critical strategic issues such as R&D portfolio prioritization, M&A opportunities, new technology acquisitions, new product launches and product growth strategies.
Dr. Preston also currently serves on the Boards of Directors of Oxford Biomedica (LSE:OXB); Alder BioPharmaceuticals (NASDAQ:ALDR); Otonomy, Inc. (NASDAQ:OTIC); Entasis Therapeutics (NASDAQ:ETTX), Unchained Labs, Azura Opthalmics, and Karuna Therapeutics. She is an observer on the Board of Directors of Avalyn Pharmaceuticals. She has previously served on multiple Boards including Albireo (NASDAQ:ALBO), Aptalis Pharma (acquired by Forest Labs in 2014), and Elevation Pharmaceuticals (acquired by Sunovion in 2012). She was responsible for TPG Biotech's investment in Par Pharmaceuticals (acquired by Endo Pharmaceuticals in 2015).
Dr. Preston earned an undergraduate degree in biochemistry from the University of London and a medical degree from the University of Oxford. She completed a post-doctoral fellowship in molecular biology at the Dana Farber Cancer Institute, Harvard University and trained in Internal Medicine at the Massachusetts General Hospital, Harvard and sub-specialized in Gastroenterology and Hepatology at UCSF. During her academic medical career, she was the recipient of a Fulbright Scholarship, a Fulbright Cancer Research Scholarship, a Harlech Scholarship and a Science and Engineering Research Council Post-doctoral Fellowship Award. Dr. Preston also serves on the Board of Trustees for the Harvard Discovery Council, the Fine Arts Museums of San Francisco, Saint Luke's School and the Harlech Scholarship Foundation.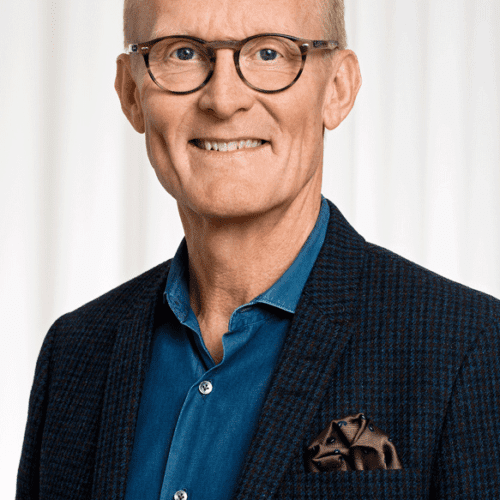 Dr. Christenson serves as Partner of HealthCap. Prior to joining HealthCap in 2001, Dr. Christenson was with SEB Företagsinvest (the venture capital arm of SEB), supervising its health care portfolio. Previously, he served as Project Director for Astra Pain Control and as Global Product Director and member of the global therapy area management team of Pain & Inflammation for AstraZeneca.
Dr. Christenson received his medical training at the Karolinska Institute and received his PhD in basic neuroscience in 1991. He served as a lecturer in neuroscience and also held a position as Assistant Dean at the Karolinska Institute Graduate School. Dr. Christenson has four years of clinical specialist training in paediatrics and paediatric neurology.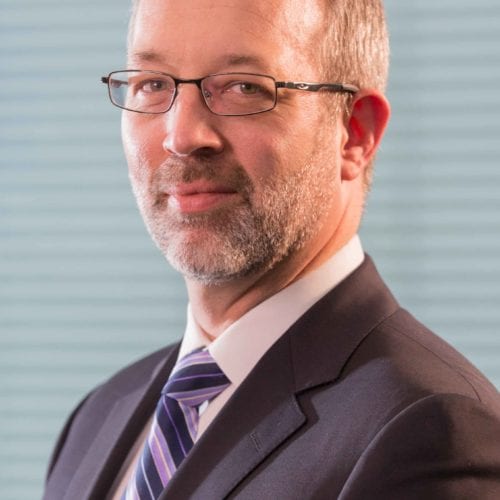 Dr. Valliant is Founder and Chief Executive Officer of Fusion Pharmaceuticals. Dr. Valliant has been instrumental in securing both investment and scientific and medical collaborations with the industrial and academic partners of Fusion.
Prior to Fusion, Dr. Valliant founded the Centre for Probe Development and Commercialization (CPDC), a radiopharmaceutical research and development centre of excellence established in 2008 through funding from the Federal and Provincial governments, industry and academic partners. During his 10+ year tenure as CEO, the CPDC focused on discovering, developing and distributing the next generation of molecular imaging probes and therapeutic radiopharmaceuticals. The CPDC also plays an important role in Canada's health care system, manufacturing and delivering a reliable, daily supply of imaging probes to hospitals and clinics nationally and internationally.
Dr. Valliant is also a Professor in the Department of Chemistry and Chemical Biology at McMaster University.
In 2009, Dr. Valiant was selected as one of Canada's Top 40, Under 40, a distinction that recognizes his work at CPDC and McMaster University to advance molecular imaging probe technologies, improve patient care and spur economic growth through the commercialization of Canadian technologies. In 2015, he received the Brockhouse Canada Prize for Interdisciplinary Research in Science and Engineering from NSERC, recognizing his contribution to a team of researchers from physics, chemistry and nuclear medicine, who developed a breakthrough technology that uses hospital-based cyclotrons to produce critical medical isotopes.
Dr. Valliant completed his PhD at McMaster University, and followed with a post-doctoral fellowship under the joint supervision of professors Alun G. Jones (Harvard) and Alan Davison (MIT).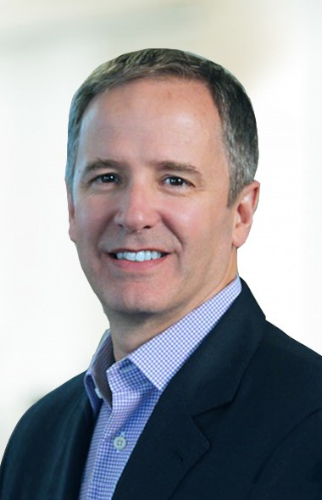 Dr. Cagnoni is currently President and Head of Research & Development (R&D) at Incyte (NASDAQ: INCY), where he leads the Company's R&D efforts across its portfolio of programs in oncology, hematology and inflammation and autoimmunity including dermatology. Prior to Incyte, Dr. Cagnoni was Chief Executive Officer of Laronde, a Flagship Pioneering Company, and Executive Partner at Flagship Pioneering, the bioplatform innovation company. Prior to joining Laronde and Flagship, he was Chief Executive Officer of Rubius Therapeutics, where he remains Chairman of the Board of Directors. Dr. Cagnoni joined Rubius Therapeutics as Chief Executive Officer in June 2018. Over the course of his career as an oncologist and pharmaceutical executive, Dr. Cagnoni has been committed to advancing the development of breakthrough treatments for people with cancer and other diseases. He has played a key role in the development, approval and commercialization of more than 20 life-changing treatments, including Afinitor®, Kyprolis® and Tarceva®.
Before joining Rubius, Dr. Cagnoni served as President and Chief Executive Officer of Tizona Therapeutics, a privately held biotechnology company focused on developing next-generation immunotherapies for the treatment of cancer. He joined Tizona as the company's first employee and grew the organization to support the filing of its first Investigational New Drug application. Prior to Tizona, he served as President of Onyx Pharmaceuticals (acquired by Amgen). Dr. Cagnoni joined Onyx in March 2013, as Executive Vice President, Global Research and Development and Technical Operations, and was named President in October 2013, when Onyx became an Amgen subsidiary. Previously, he was Senior Vice President and Global Head of Clinical Development at Novartis Oncology, Senior Vice President and Chief Medical Officer at Allos Therapeutics (acquired by Spectrum Pharmaceuticals) and, prior to that, Chief Medical Officer of OSI Pharmaceuticals (acquired by Astellas).
Earlier in his career, he served as Assistant Professor of Medicine, University of Colorado Bone Marrow Transplant Program, where he cared for patients undergoing stem cell transplants. Dr. Cagnoni earned his medical degree from University Buenos Aires School of Medicine, and he completed his fellowship in Hematology and Oncology at the Mount Sinai Medical Center, New York and a fellowship in Stem Cell Transplantation at the University of Colorado Health Sciences Center.
In addition to Rubius, Dr. Cagnoni is a member of the Board of Directors for Repertoire Immune Medicines and Tizona Therapeutics. He serves on the Board of Trustees for the Bay Area Discovery Museum and is a member of the Council on Foreign Relations. He previously served as a board member for CRISPR Therapeutics, Harpoon Therapeutics and Tango Therapeutics and was Executive Chairman of Blade Therapeutics.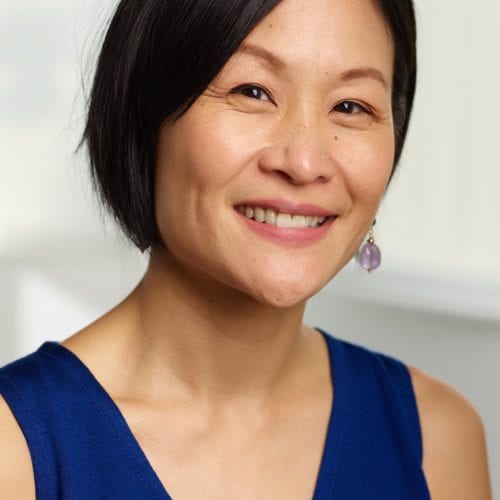 Dr. Lee currently serves as Chief Commercial Officer at Blueprint Medicines, a publicly traded, global precision therapy company focused on cancer and hematological disorders. Since joining the company in 2014, Dr. Lee has served in positions of increasing responsibility, leading new product strategy, contributing to the IPO, establishing the commercial organization, building infrastructure to enable patient access, and leading multiple new product launches. In her current role, she is responsible for providing strategic and operational leadership across the portfolio, leading the portfolio management team as well as the program leadership and program management functions.
Prior to joining Blueprint Medicines, Dr. Lee served as Head of U.S. Marketing at Algeta ASA, where she was the second hire in the U.S. In this role, she contributed to build the fully integrated organization that successfully launched Xofigo® (radium-223 dichloride), a first in class alpha-emitting radiopharmaceutical. Algeta was acquired by Bayer AG in 2014.
Earlier in her career, she held oncology marketing roles at Sanofi and Genzyme, driving global product launches and a mature product turnaround. As a healthcare strategy consultant at Health Advances, she advised biopharmaceutical and diagnostics clients bringing novel products to market.
Dr. Lee earned a B.S. in Biochemistry from the University of Alberta, and a Ph.D. in Cell Biology from the Massachusetts Institute of Technology. She conducted post-doctoral research in the lab of Jim Collins at Boston University.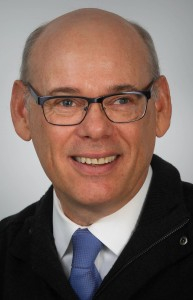 Mr. Gannon was most recently Chief Financial Officer, Senior Vice President of Finance and Treasurer at Aptalis Pharma Inc., until it was acquired by Forest Laboratories Inc. Prior to joining Aptalis, Mr. Gannon served as Chief Financial Officer for Cryocath Technologies Inc., which was acquired by Medtronic Inc. Prior to Cryocath, Mr. Gannon served as Head of Finance and Administration of the research division of AstraZeneca Canada Inc. and Chief Financial Officer of Mallinckrodt Medical Inc.'s Canadian operations.
Mr. Gannon currently serves on the Boards of Directors and as Chairman of the Audit Committees of Aerogen, enGene Inc., and LABORIE Medical Technologies, and on the Board of Directors and as a member of the Audit Committee of Xenon Pharmaceuticals. Previously, he served on the Board of Directors of Advanced Accelerator Applications SA. He received a bachelor of commerce from Concordia University in Montreal and completed the Executive Program at the Richard Ivey School of Business at the University of Western Ontario. Mr. Gannon is a Certified Public Accountant (CPA) and Chartered Accountant (CA).